Reference projects and interim mandates (examples)
My clients come from agencies, corporations in the IT, healthcare, tech and retail industries as well as from growth startups. I'm contracted as consultant, project manager, interim manager or coach.
Most of my client projects have been under confidentiality and subject to non-disclosure agreements. Below is a short excerpt of projects I've worked on.
Selected Clients
Projects for agencies and consultancies: Volkswagen, NIVEA, Unitymedia, Toshiba, L'Oreal, Garnier, Henkel, Gemalt, various professional associations
Own clients: Mimi Hearing Technologies, FCB Global, Dentsu Aegis, BRANDIDEE, Change and Implementation Consult GmbH, ResMed, WordsValues, Kanndas Solar, various startups
Startups: over 500 coached startups and founders in business plan competitions and accelerator programs (current: Startsocial (McKinsey), NUK, past: METRO Techstars
Relaunch of a global corporate website & migration to a modern headless CMS
Objective: Relaunch and migration of a complex legacy website with multiple technical issues and poor SEO performance
Background: The previous website was split between various legacy systems suffering from poor SEO performance and preventing the marketing and HR teams from editing the site without the help of a developer. A migration to a custom CMS and relaunch had been attempted before but had been scrapped in the last minute due to insufficient performance and code quality. As a result a minimal new site had been launched with a minimum features as a stopgap solution, leaving the blog and other sub sites areas on multiple legacy systems.
Project Duration: 2 months
Tasks: Agency selection, Project management (hands on and strategic), Consulting
Result: I took on the full planning, agency selection and management and steering of the global relaunch by migrating all sites and systems to a modern headless CMS in less than two months and rebuilding and integrating the MarTech and data analytics stack. All sites have been SEO optimized and built with full GDPR compliance. The new site was launched on time and in scope.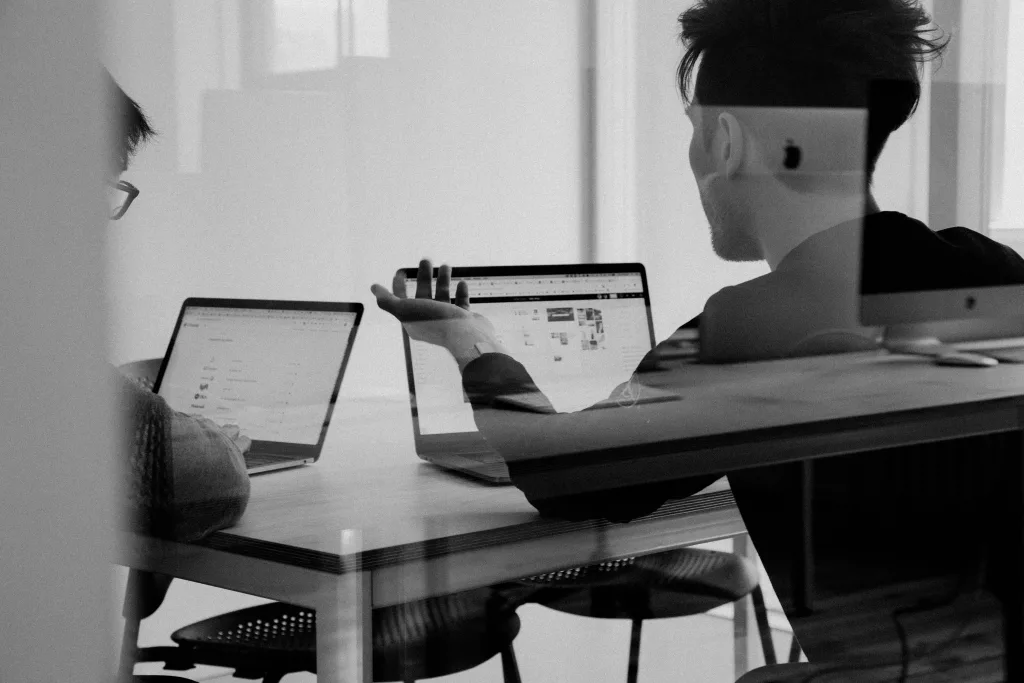 Brand transformation & go to market of a new umbrella brand
Objective: Development of a target-oriented brand positioning and marketing mix for a new umbrella brand and merger of the group's own retail brands. Strategy development and launch of a joint e-commerce shop, including go-to-market strategy, scenario modelling, brand analyses and market research.
Background: The client had a large portfolio of several overlapping own brands with similar target groups and price positioning resulting into stagnating brand awareness and increased difficulty in differentiating the individual brand profiles and managing customer expectations. As a result the company decided to develop a new umbrella brand and to realign and sharpen the individual brand profiles for the individual brands.
Project Duration: 6 months
Tasks: Development of various brand models, brand positioning and marketing strategies for the launch of the new retail brands and umbrella brand incl. brand steering wheel, brand values, 4P/7P brand modelling, and price positioning. Development of the marketing strategy for the e-commerce shop incl. KPI packages. Deep market research.
Result: I took a key role in developing and sharpening the new brand's positioning by developing the strategic brand model and brand architecture for the new umbrella brand and the existing brand portfolio as well as developing the marketing strategy for the new e-commerce shop. With the successful brand realignment the company managed to increase market share and brand awareness.
Market entry of a global cosmetics brand
Objective: Winning a critical agency pitch for the launch of new brand, new product lines and new e-commerce shop for an international umbrella brand for beauty and cosmetic products.
Background: An international cosmetics brand was planning the market entry of a new product brand for a brand new market segment in their core market. The challenge was to develop a novel brand launch strategy to capture this market segment via an e-commerce only sales channel.
Project Duration: 4 months
Tasks: Strategy and concept development of the agency pitch incl. pitch deck, story and presentation. Development of the e-commerce and digital marketing strategy with the aim of significantly increasing sales and acquiring new customers for the e-commerce shop, as well as increasing brand awareness. Operational support in planning and strategy, pitch management and project management.
Result: Successful pitch to client & contract extension as lead agency. Successful launch and market entry of the brand incl. roll-out of a highly scalable, innovative content marketing strategy resulting into significant brand uplift and awareness.
Brand transformation of a leading strategy agency
Objective: Repositioning of the agency with the aim of sharpening its profile, developing new leads and streamlining the service portfolio
Background: The agency was a market leader in content strategy and brand storytelling for some of the world's leading global tech and consumer brands. With additional growth the brand became increasingly stretched thin and the company was being seen as a full service agency. A brand relaunch was kicked off with the aim of sharpening the company's profile of a strategy agency with a focus on special content and media solutions, as well as venture development.
Project Duration: 6 months
Tasks: Leading the strategic brand positioning. Holding several strategy workshops with management and employees. Development of a new CD/CI, brand manual and brand positioning. Development of the new service portfolio incl. sharpening of profile, streamlining of services. Development of a new corporate presentation. Development of new corporate website.
Result: Successful positioning of the agency from a full-service agency to a leading strategy agency with a focus on special content and media solutions, as well as venture development. Sharpened business model and value proposition across all channels. 12 months later: Successful exit to an international agency network.
Other selected projects
| | |
| --- | --- |
| Biotech | Advised in successful VC investment round & sharpening of company profile. Designed investor pitch deck and sharpened brand and product positioning for VC fundraising |
| Consulting | Repositioned company to successfully to sharpen its profile and streamline the service portfolio. Developed new brand positioning. 12 months later successful exit to an international agency network |
| Consulting | (Agency project) Created innovative e-commerce and digital marketing strategy for successful launch of a new brand, e-commerce market entry and shop / marketing relaunch. Led strategy and development of agency pitch. |
| Consulting | Repositioned and relaunched company successfully to capture a new market segment in the industrial manufacturing and supplier market. Developed new brand positioning, pricing, service portfolio, workflows, CD/CI |
| PR | Development of a personal brand image and sales strategy incl. marketing technology and automation set-up for a management consultant and trainer |
| PR | Development of a marketing strategy, website, CD/CI for an executive interim manager and management consultant |
| Agency | Pitch management and consulting incl. marketing technology set-up and marketing planning for a large international cosmetics brand |
| Agency | (Agency project) Strategic brand consulting incl. workshops and mgt. training for a large German E-Commerce store |
| Retail | Development of an inbound marketing strategy incl. brand and competitor analysis of the European market for a large German retail company |
| Health Care | Advised in market research and competitor analysis, streamlined lead management and CRM for a large international health care company |
| Startup | Developed marketing, launch strategy and pitch deck for seed and VC rounds for an innovative solar energy startup |
| FMCG | 6 months interim management and strategic brand consulting for an online retail brand |
| Wholesale | Developed new brand positioning and marketing strategy for group brands and new umbrella brand incl. marketing mix, pricing strategies, value added services |
| Venture Capital | Expert speaker and advisor to startups ("Strategic Marketing", "Go-to-Market") |
| Venture Capital | Expert brand and marketing advisor in due diligence |